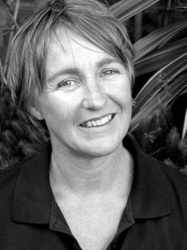 Lisa Opie at Osteopath West, with her experience of competitive squash and treatment of top level tennis, squash and wheelchair tennis players and triathletes of all levels, is qualified to offer you a combination of skills. Her osteopathic training enables her to assess and treat minor sport injuries, whilst her degree in sport injury rehabilitation extends these skills to offer musculoskeletal management of your specific sport related injuries. The aim is to facilitate recovery of function and your return to full physical activity.

An individually tailored treatment plan will be devised on diagnosis using the most appropriate techniques for you. Techniques may include mobilisation, manipulation, articulation, soft tissue massage, muscle energy techniques, stretching, core strength/stability, strengthening and balance exercises. Kinesio taping may also be used to assist your recovery and you are likely to be prescribed some progressive exercises to do in between appointments and given injury prevention advice.

If you want to get directly in touch with Lisa please drop Lisa an email directly and mention your referral from us! Alernatively check out the website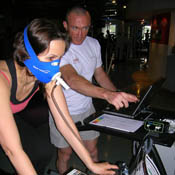 Testing Resources
We work with a number of other coaches who can also provide TESTING services and specialised coaching.

Vo2 Metabolic Testing
The Metabolic Assessment gives you the exact Heart Rate Training zones and nutritional information to train effectively. You will find out which personalised heart rates to work in to burn the most fat whilst building your aerobic capacity and the higher performance zones to develop your Vo2!

The application of metabolic testing is based on decades of medical research and proven scientific know-how. Whether you're just starting to exercise or you're training for your next marathon, you can boost your metabolism and get a complete picture of your current fitness level. This means you can achieve your goal of optimal health, fitness or athletic performance.

Once you have completed the Metabolic tests we can set your Heart Rate Training zones, See where you currently burn Maximum Fat, Identifty your current fitness level and increase your Aerobic Efficiency using the reports VO2peak, Anaerobic Threshold, Aerobic Baseline and Fuel Mixture (Fats v Carb) data.

Please email us for details!
Dynamic Bike Fitting
Would you ever consider running a marathon without the right fitting shoe? No – so why would you ride your bike in the wrong position? With so many top level racing and triathlon bikes now sold 'off the peg' there is an even greater need to have professional advice on your cycling 'set-up' and ensure you have the optimum position to achieve the maximum output and comfort possible.

Using a revolutionary system the dynamic bike fitting system enables the coach to capture you cycling at 50 frames a second, freeze the motion at the exact point of interest, provide analysis and then save your results.

Please email us for details!