COACHING PHILSOPHY
What is the best thing you should be working on... and why aren't you?
Typically triathletes underestimate the difficulty of training for three endurance events that are both physically demanding and relatively technical....

Most don't make adjustments for the changes and commitments required to meet the challenging goals that they set themselves.

Most set overly ambitious programmes - committing to time and energy they don't actually have!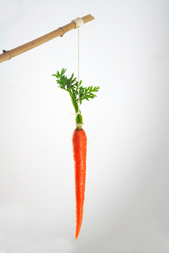 Most build up their training too fast, don't undertake complimentary strength training or make adequate time for stretching and recovery and therefore risk injury as a consequence...and finally

Most triathletes don't incorporate the fourth and most important discipline of triathlon -rest!

One of the biggest challenges in training for triathlon is juggling normal life and your athletic ambitions into a mere 24 hours, as well as maintaining the essential balances for life such as work, relationships and social activities!

Achieving this complex balance is something we believe is very important in becoming a good triathlete. T3Performance is here to help you address this, so please take time to read about who we are, what we do and how we've learnt - often the hard way!

Our training programme philosophy is based on a "tailor made" approach – no generic programmes, instead we prefer to devise, advise on and coach programmes based on your unique training needs and competition goals.

Above all, it is vital that your expectations and our coaching style/attitude work in harmony together.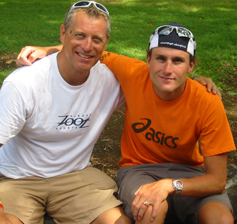 Head Coach Andrew Potter

Andrew is an experienced triathlete having raced at all distances from Sprint to Ironman since 1989. A sub 10 hour "Ironman", Andrew is also a triple Hawaii Ironman, always in the top 5 UK finishers. He is still racing competitively in the age groups and represented the GB Age Group team in 2005 at the ITU Champs.
Andrew & Faris Al Sultan Winner IM HAWAII 2005


Andrew is a BTA qualified coach. He is a specialist in swim and bike coaching and has worked with all levels of triathlete including leading age groupers.
Pat Leahy - Associate Triathlon Coach (ProVo2)

Pat Leahy a professional Ironman triathlon coach and athlete, has been coaching for over fifteen years - specializing in performance enhancement. Pat has helped a wide range of athletes from beginner's to professional athletes reach their training & racing goals through sound scientific training.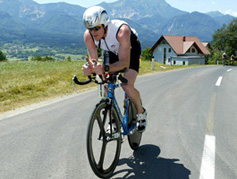 Pat has utilized his personal experience as a competitive athlete and combined it with the advanced theories of European Sports Science and principles of modern strength, endurance and conditioning systems.

Over the last 7 years Pat has developed his knowledge as an endurance athlete and coach, testing his power and heart rate methods within competitive ironman racing. Having been fortunate enough to live and train both in Boulder,Colorado and the Gold Coast, Australia he has been mentored by some of the great coaches such as Rich Strass, Hunter Allen, Joe & Dirk Friel and Dave Allen.